Contest: Welcome the Hero Enters!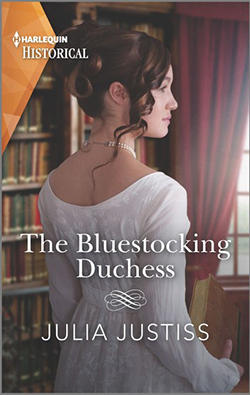 March kicks off the first book in Julia's new trilogy, THE HEIRS IN WAITING, with THE BLUESTOCKING DUCHESS, the story of a man of modest means who suddenly finds himself heir to a dukedom—and the extraordinary woman who tempts him.
Her good friend…

Is suddenly a duke's heir!  Miss Jocelyn Sudderfeld is working at Edge Hall, indulging her love of translating ancient texts with her librarian father—and evading the need to marry! She's always enjoyed a teasing friendship with estate manager Mr. Alex Cheverton. Until he unexpectedly becomes the duke's heir. Now his first duty is to marry a suitable debutante, not consort with an earnest bluestocking like her… So where does that leave their friendship?
Win one of two e-copies of THE BLUESTOCKING DUCHESS! Enter below: