Contest: From Different Worlds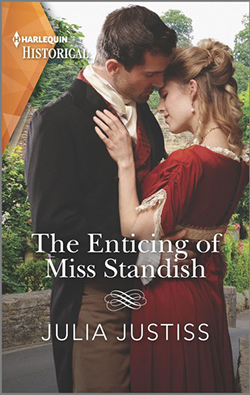 Like the hero and heroine of my upcoming release, THE RAILROAD COUNTESS, Sara Standish and Cameron Fitzallen come from radically different ranks of society.  Though Cam possesses a mechanical genius that has seen him rise from parish workhouse to manager and now owner of the cotton mill in which he began working as a child, he will never be accepted by the gentry as an equal. 
Certainly he is no match for gently-born Sara Standish.  But Sara has no interest in a proper ton marriage.  Initially hoping to live with several like-minded friends who would forswear wedlock and work with the Ladies' Committee on Parliamentary Reform, when both ended up marrying, she goes instead to assist the marchioness hosting a Parliamentary committee checking on the mills' compliance with the recent Factory Act.
Although they make an unfortunate start when the committee tours Cam's factory, with their zeal for education and desire to improve conditions for child factory workers, Sara and Cam soon find they have much in common.  But is there any way for a well-born lady and a workhouse orphan to forge a future together?
For a chance to win one of two copies of THE ENTICING OF MISS STANDISH, enter below: