India Readers Lounge
Welcome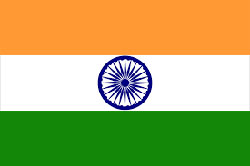 To readers from the great subcontinent! I'm so excited that Mills & Boon India has chosen one of my books for its program. I hope you will visit my website often to find updates about my works in progress and future releases.
I've long had an interest in India, falling in love with the people and culture seen through the eyes of English residents like Mollie Kaye, whose FAR PAVILIONS and SHADOW OF THE MOON are two of my all-time favorite novels. I thrilled to the political intrigue that led to independence in Dominique Lapierre and Larry Collins's FREEDOM AT MIDNIGHT, then later enjoyed the book and movies that made up THE RAJ QUARTET. When my husband was a graduate student, his department head was from Calcutta and his student advisor was from Bombay. And we intend to celebrate the release of my first book in India with dinner at our favorite Indian restaurant, the Bombay Palace in Houston!
Someday I hope to visit your beautiful country. In the interim, my books have arrived before me. I hope you will enjoy them!
---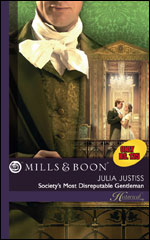 SOCIETY'S MOST DISREPUTABLE GENTLEMAN
Is one night with an infamous rake worth the risk?
Wounded in action courageously fighting pirates, the notorious Greville Anders returns to society with neither the dress nor conduct considered proper for a -gentleman.
Even more scandalous is that wellbrought- up debutante Amanda Neville finds this rogue irresistibly tempting....
It was her mama's last wish that her beautiful daughter have a glittering London Season, shine on society's stage and marry a lord. But now Amanda's greatest desire is just one more secret rendezvous—with the most disreputable man in town!
---
Comments, questions, suggestions?  Click here!