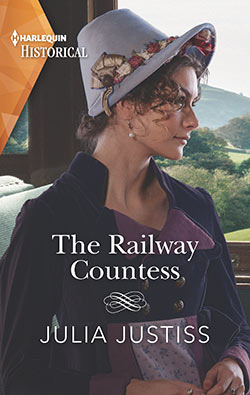 Latest Book
She didn't want to marry…
Least of all a viscount!
Marcella wants to avoid marriage and continue using her mathematical expertise to help her railway engineer father—but her mother insists on her having a season.  At her first ball, Marcella's relieved to see someone she knows—railway investor Crispin D'Aubignon.  Conversing with the viscount is safe, for she is as off-limits to him as he is to her…except that is only increasing the fascination.
Heirs in Waiting…
One day these Oxford gentlemen will inherit estates, titles and wealth.
But for now, they're forging their own paths in life…and love!"